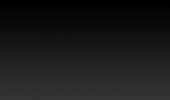 For any questions
regarding this
product please call Frazer Smith on:

+44 (0)7813 866269
8.00am to 11pm
UK time

or


| | | |
| --- | --- | --- |
| Compatible Model | Year | Version |
| 246 Dino | - | RHD |
| 246 GT | 1972 | LHD |
| 308 GTSi | 1980 | LHD |
| 308 GT4 Dino | 1974 | RHD |
| 308 GTS QV | 1984 | RHD |
| 308 GTS QV | 1985 | LHD |
| 308 QV | 1984 | LHD |
| 328 GTS | 1988 | RHD |
| 328 GTS | 1988 | RHD |
| 348 TB | 1991 | LHD |
| 348 TB | 1990 | L & RHD |
| 348 TS | 1990 | RHD |
| 348 TS | 1992 | LHD |
| 348 TS | 1994 | RHD |
| 400 GT | 1977 | RHD |
| Mondial Cabriolet | 1982 | RHD |
Please see below a list of Ferrari models that have been tested by owners and are successful. The list continues grow as owners approach me with new models for test. The success rate is high and only 3 carsin total shown in red have not worked.

Incompatible Model
Year
Version
308 GTB

1979
LHD
308 GTB

1981
RHD
328 GTS
1987
RHD
348 Spider
1996
LHD

If your car is incompatible - DON'T PANIC - watch this site, a new module will be available shortly offering compatibility for many of the incompatible models.

The new module is currently on test with owners of the cars above and results will be back soon. If current results are consistent then all Ferrari models will be catered for.

Please contact me with your compatiblity test results and I can advise which module would be succesful.